Making rubbish clearance easy for customers
If you contact us on 020 3743 8686 then we can give you your options when it comes to rubbish clearance. We all have a bit of a problem from time to time when there is a buildup of rubbish. Junk removal doesn't have to be a day-long experience of driving back and forth from the rubbish tip or recycling plant. If you have clearance services like ours to hand then you don't need to do anything and you are free to enjoy your weekend.
The best thing about Big Ben's services in this respect is that we can do absolutely any job on any day for any customer whatsoever. Many of us have a problem with your building up in our properties or in our gardens. Plenty of businesses in London find that they have stock they no longer needs, materials they have no use for, old artefacts and machinery that has no place and absolutely any other form of waste that they need to be able to dispose of quickly. A quick call to us on 020 3743 8686 and the problems that you are having all go away very quickly and what a great deal of money.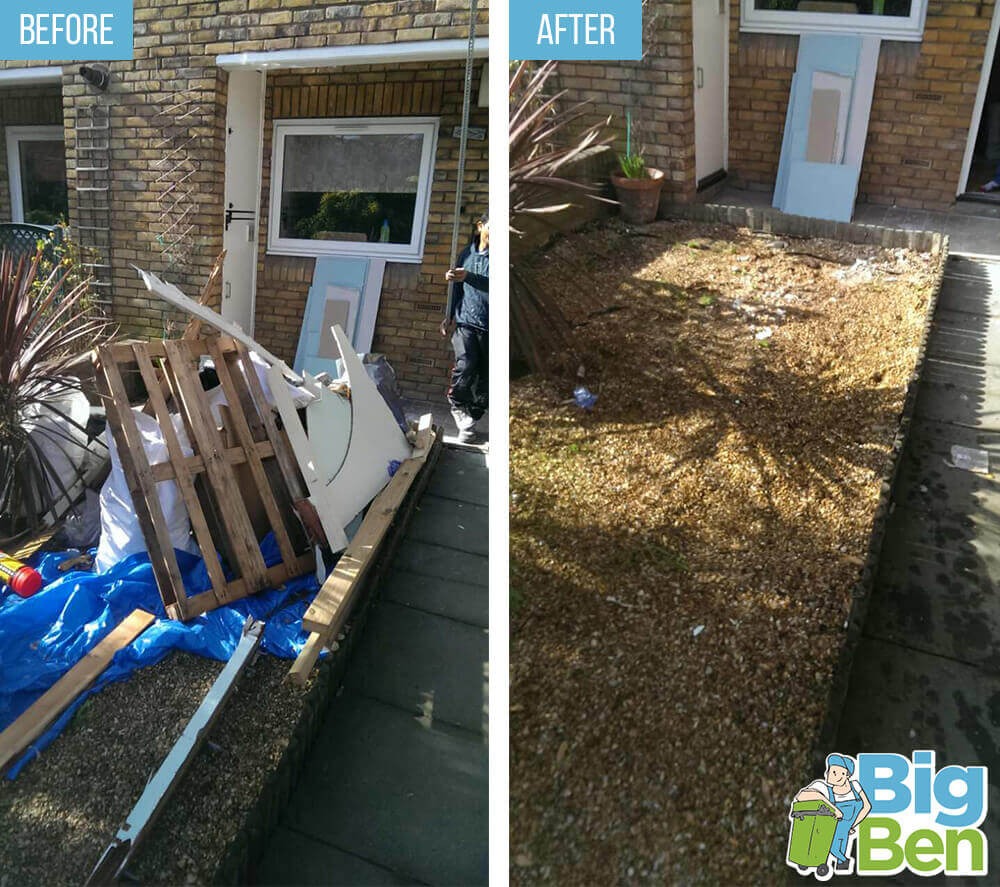 We offer very reasonable rates
We offer very reasonable rates for customers who are seeking help with rubbish clearance. For a set price you will get the benefits of our rubbish removal experts, the machinery and plant that we use and the sterilisation that we can perform at your premises or at your home to get rid of the adverse traces of any rubbish you've been storing. We can give you a quote over the telephone if you contact our customer services team on 020 3743 8686. If it is a particularly big job, we can come and visit your premises free of charge to see what exactly we are looking at. This way, you are in control at all times and know exactly what it is that you are spending.
The types of rubbish that we can remove from site take many forms. We can get rid of old refrigerators, washing machines and appliances and we will use the parts for those items in the most economic manner possible so that they don't simply end up on the scrapheap. Our rubbish clearance company can get rid of more dangerous material such as broken glass and have the area carefully scoured to make sure that none remains afterwards. We can also get rid of splintered wood, sharp metal and any other potentially hazardous materials that you need us to.
We do our very best to recycle products
We do our very best to recycle products that we have removed from peoples homes and business premises. This makes our service as environmentally friendly as can possibly be. It also guarantees you a guilt free conscience when you are getting rid of it in one go. We don't simply want it all to end up in landfill nor do we want to be dumping a lot of items and incurring high tipping charges. Big Ben is very experienced in dealing with a range of waste materials and when we embarked on any junk removal exercise we can very quickly work out what we're going to do with all the various components.
A quick call on 020 3743 8686 and we can be with you on the very same day. Our services are performed very quickly and the workers we employ are efficient, reliable and well spoken. We monitor the performance of our workers regularly to make sure that customers are receiving the very best that we can offer.