Sick of the strain of Junk Removal? Call us today
Having a clear out at home is a bit of a pain at the best of times, particularly if you've nowhere to put all the rubbish that you have been storing in the attic, the box room or your cupboards for so long. Our domestic clearance team are experts in dealing with effective junk removal and we deliver services to home owners who need someone to come and collect unwanted items and dispose of them on their behalf.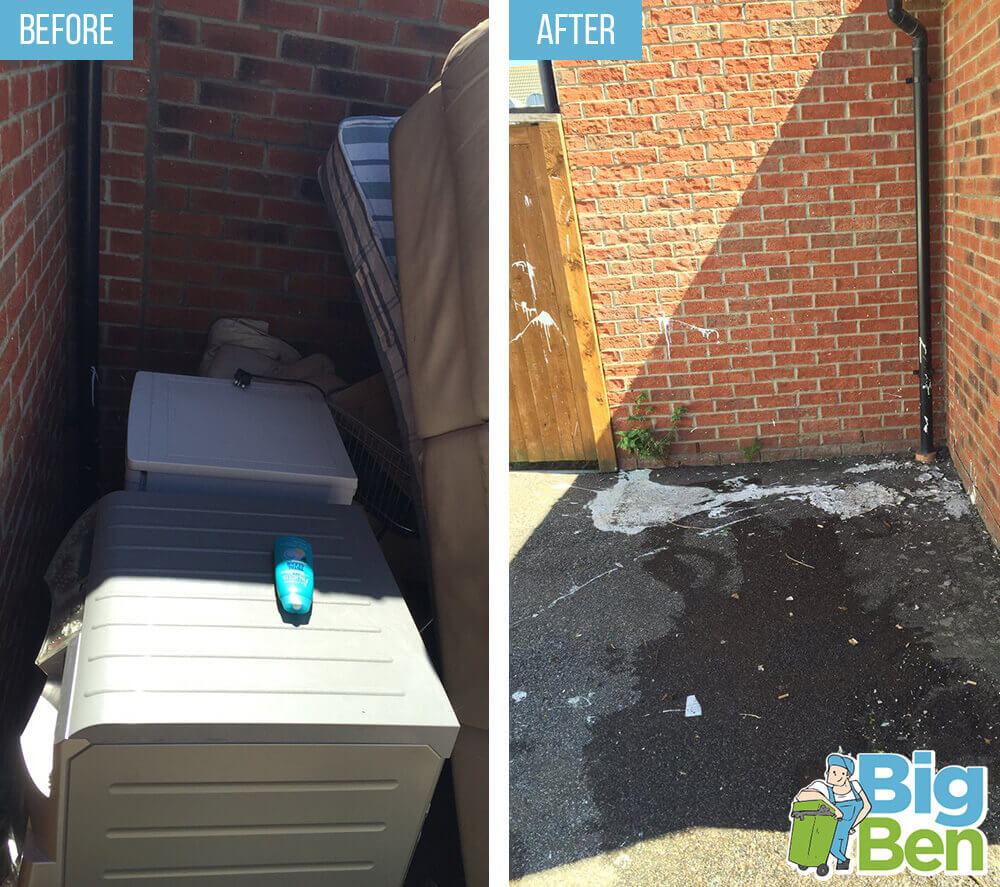 We also deliver a marvellous commercial clearance service to businesses
We also deliver a marvellous commercial clearance service to businesses in a similar predicament – unwanted stock and old out of date items you cannot sell, and machinery or equipment that has no proper use any longer, or packaging and boxes that need to be recycled and broken down can be provided to us and our junk removal professionals to be dealt with properly..
We are Big Ben and we provide the best house clearance
We are Big Ben and we provide the best house clearance and business clearance services to the wider region, with a team of highly trained, experienced and very dedicated rubbish removal specialists on hand on any day that you need them. If you are looking for a highly efficient team of clearance specialists at the lowest possible cost then you need only dial 020 3743 8686 and we will make sure that is the service you receive.
A common problem people have when clearing out old junk is knowing where it should all go. Some materials are biodegradable and others can be broken down and then reused by somebody else. Nobody wants to be unfriendly to the environment but this is always a possibility if you are looking to enact a bit of waste removal. Our company knows exactly how to handle such matters and if you contact us on 020 3743 8686 we can tell you what it is we offer to help people reduce the environmental impact of their rubbish clearance.
Our workers will be able to take everything from you and break it down in terms of materials, transporting each bit of it to the proper destination to be recycled or disposed of. We will bring our van and our equipment to your property to do it all for you and literally the only thing you need to do is call us on 020 3743 8686 to tell us your name and address. It would help if you could give us an idea of quantity and the range of items that we need to deal with because we can then make sure that we give you a service that is proportionate to your budget and avoid coming back a second time.
Our company provides clearance services on any day of the week
Our company provides clearance services on any day of the week that suits our customers and we work weekends also. We also have people on evening shifts, and staff available early in the morning to serve our customers who need an urgent helping hand and this is why we are so frequently instructed by business owners large and small, as nobody needs their premises clogged up by waste products and the like.
With the help of Big Ben you could have your waste disposals dealt with promptly, efficiently and by a hands-on workforce that will deal with things thoroughly. We offer very affordable prices for our customers and if you want a free, no-obligation quote for our services then feel free to contact our customer sales team today on 020 3743 8686 and tell us what you need from our company. We are available whenever you need our help –just give us a call and we'll take care of things!


Our Testimonials
The speedy rubbish clearance service was just what I needed. I thought they'd hike their price up due to all the heavy lifting and labour involved. Thankfully, they were true to their word. The price I ended up paying was the price I was quoted.
Booking a junk removal service for so much waste was remarkably cheap with Big Ben. They gave me a very good quote and they stuck to it. It just goes to show, it pays to do your research.
Their junk removal practices appealed to me. I didn't want my junk going to a landfill. That's why I hired this company. I felt a great deal better about things, about getting so much cleared.
I needed Big Ben to be able to fulfil my business rubbish clearance requirements. They were, and for a very good price.
Show all